This artist has no images.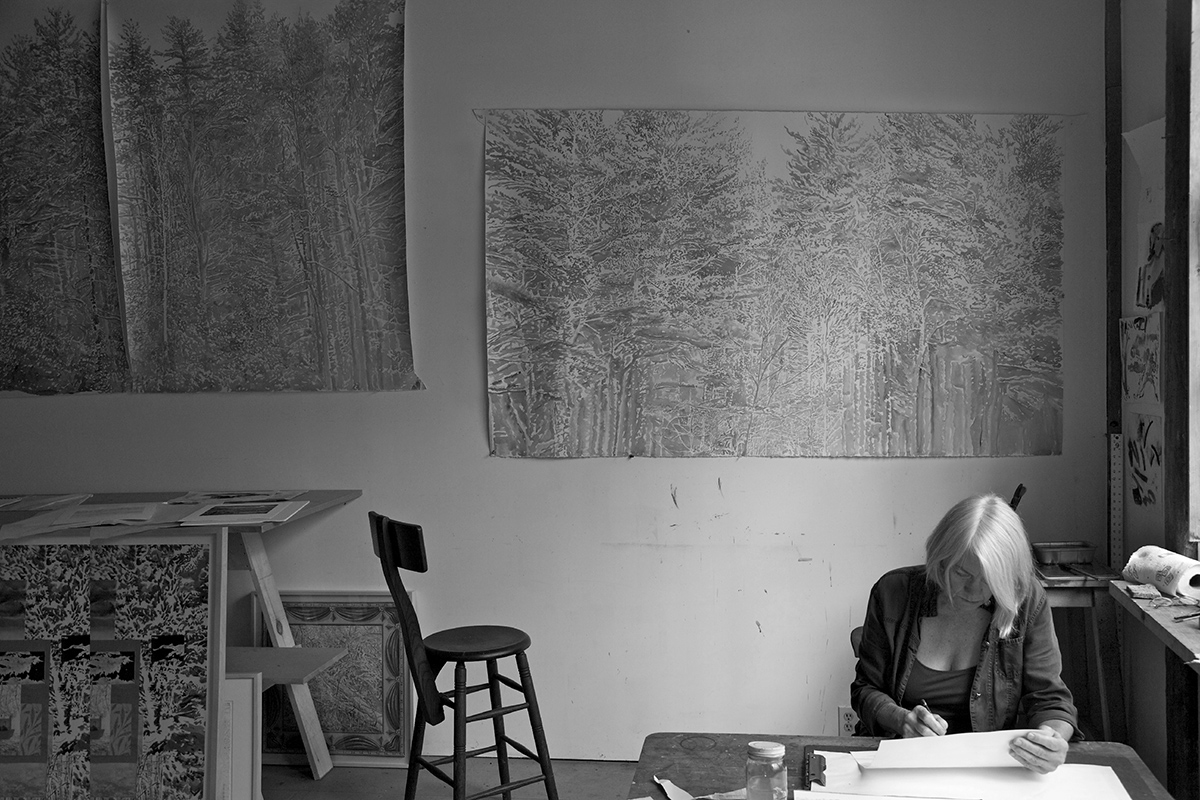 Please contact the gallery for a complete updated resume.
Universal elements of the natural landscape - light, motion, texture, space - linked with specific realities of the physical world are energetic resources for Emily Brown's drawings, prints and paintings.
Works by the artist are included the following public collections: The Philadelphia Museum of Art, the Princeton University Art Museum, The James A. Michener Museum, The MacDowell Colony, the Pennsylvania Academy of the Fine Arts, the Free Library of Philadelphia, The Woodmere Art Museum, The Alex Katz Foundation, Alliance Bernstein in Tokyo, and the United States Embassy, Estana, Kajakhstan.
She has been awarded fellowships from The Pew Foundation, The Leeway Foundation, The MacDowell Foundation, The LaNapoule Foundation (Cote D'Azur, France,) The Ballinglen Foundation and Wave Hill in the Bronx, NY. A Pew Fellow in the Arts for Painting, she has also received a Purchase Award from the American Academy of Arts and Letters and grants from the Leeway Foundation, Pennsylvania Council on the Arts and the Independence Foundation. In 2017 she was a visiting artist at Wheaton Arts, Millville, NJ, where she painted on handblown glass.
Brown attended Middlebury College; the School of the Museum of Fine Arts, Boston; the Pennsylvania Academy of the Fine Arts and the University of Pennsylvania.