Thanksgiving hours
posted: 11/25/13
Gallery Joe will be closed November 28 & 29 for the Thanksgiving holiday, reopening Saturday November 30th with regular gallery hours.
Astrid Bowlby at The Kimmel Center
posted: 11/25/13
Astrid Bowlby's work is currently on view in Philadelphia at The Kimmel Center, SEI Innovation Studio, through the partnership of The Kimmel Center, the West Collection, and SEI.
Jill O'Bryan: A Billion Breaths
posted: 11/2/13
From September 23 - November 18, 2013, Jill O'Bryan will have a 10' x 40' billboard located on I-25 between Las Vegas and Santa Fe, just south of Exit 339 to Rt. 84. Of this piece Jill says, "I began a series of breath drawings in 2000, recording my own breaths to capture time. One billion breaths in the course of a lifetime."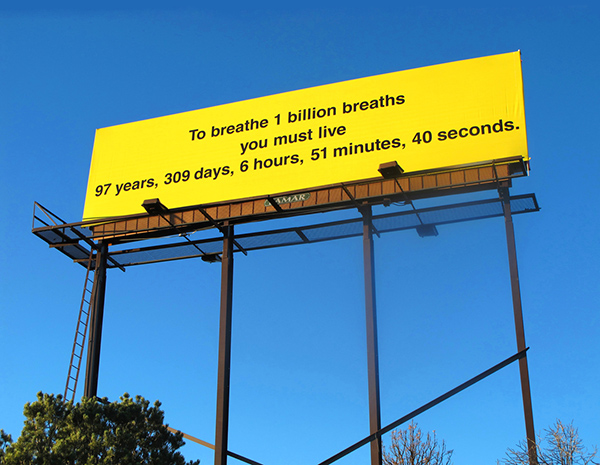 Rob Matthews at Arkansas Art Center
posted: 10/25/13
Portraiture Now: Drawing on the Edge travels from the National Portrait Gallery to the Arkansas Art Center and runs from October 25, 2013 - February 9, 2014. The exhibition includes work by Mequitta Ahuja, Mary Borgman, Adam Chapman, Ben Durham, Till Freiwald, and Rob Matthews.