Mia Rosenthal Arkansas Arts Center exhibition and acquisition
posted: 7/30/14
Mia Rosenthal's drawings are included in the 12th National Drawing Invitational: Outside the Lines at the Arkansas Arts Center in Little Rock, through October 5th. Mia will be giving a talk and workshop September 12th and 13th. More information and an online catalog including an essay by Ann Prentice Wagner, Curator of Drawings at ndi.arkansasartscenter.org The Arkansas Arts Center is also acquiring her drawing Google Portrait of Philip Guston for its permanent collection.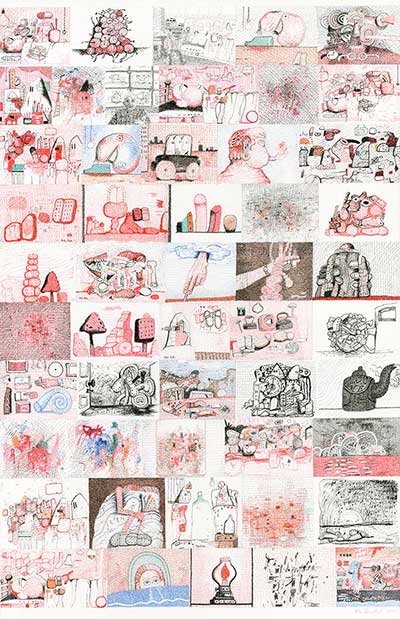 Allyson Strafella in Typewriter Art: A Modern Anthology
posted: 7/30/14
"This beautiful book brings together some of the best examples by typewriter artists around the world. As well as key historical work from the Bauhaus, H. N. Werkman, and the concrete poets, there is art by contemporary practitioners, both typewriter artists who use the keyboard as a "palette" to create artworks, and artists/typographers using the form as a compositional device. The book will appeal to graphic designers, typographers, artists, and illustrators, and anyone fascinated by predigital technology." By Barrie Tullett, published by Laurence King Publishing, 2014.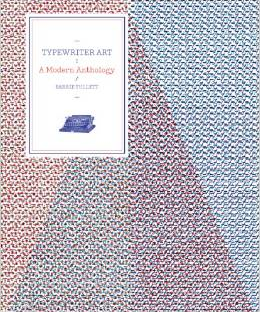 Marilyn Holsing in The Woodmere Annual 73rd Juried Exhibition
posted: 7/30/14
Marilyn Holsing is included in The Woodmere Annual 73rd Juried Exhibition, juried by Sarah McEneaney. Her piece 'Toil' is part of a current series about Young Marie Antoinette's maids and their interactions. The exhibition is on view through September 1st.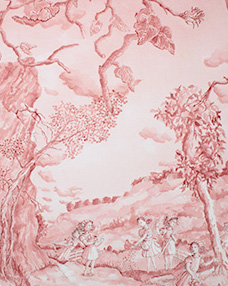 Sebastian Rug reviewed by Julia Clift for Title Magazine
posted: 5/20/14
"The resulting sway of each piece is evocative; it records a relationship between control and its lack, with which all human beings are intimately familiar. Each mark suggests our day-by-day, or minute-by-minute agency; the finished product reflects the unpredictable sum of a life. According to the size of Rug's mark, the unit of experience for which he dare assume authority is awfully short."