Rob Matthews on The Artblog
posted: 12/23/14
Rob Matthews receives the 'Cubism Surprise' award for the 2014 Liberta awards on The Artblog
Rob Matthews "Janus" exhibition catalog available
posted: 12/15/14
The exhibition catalog for Rob Matthews "Janus" is now available on Amazon.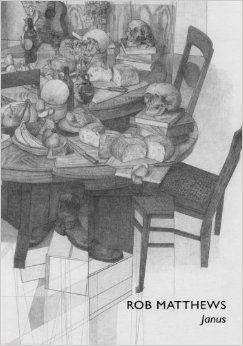 Reception for 'Joy!' and holiday hours
posted: 12/2/14
Gallery Joe's holiday show 'Joy!' will open December 5th, staying open until 8pm for First Friday. There will be a holiday party and reception on Saturday, December 13th, from 2–5:30pm. Exhibition runs through January 3rd. Gallery Joe will be closed December 24th – January 1st.
'Janus' selected as one of the Must See Painting Shows for October
posted: 11/6/14
New American Paintings names Rob Matthews 'Janus' an October pick