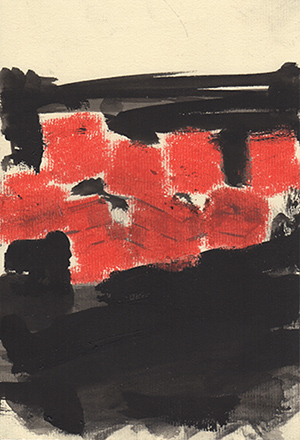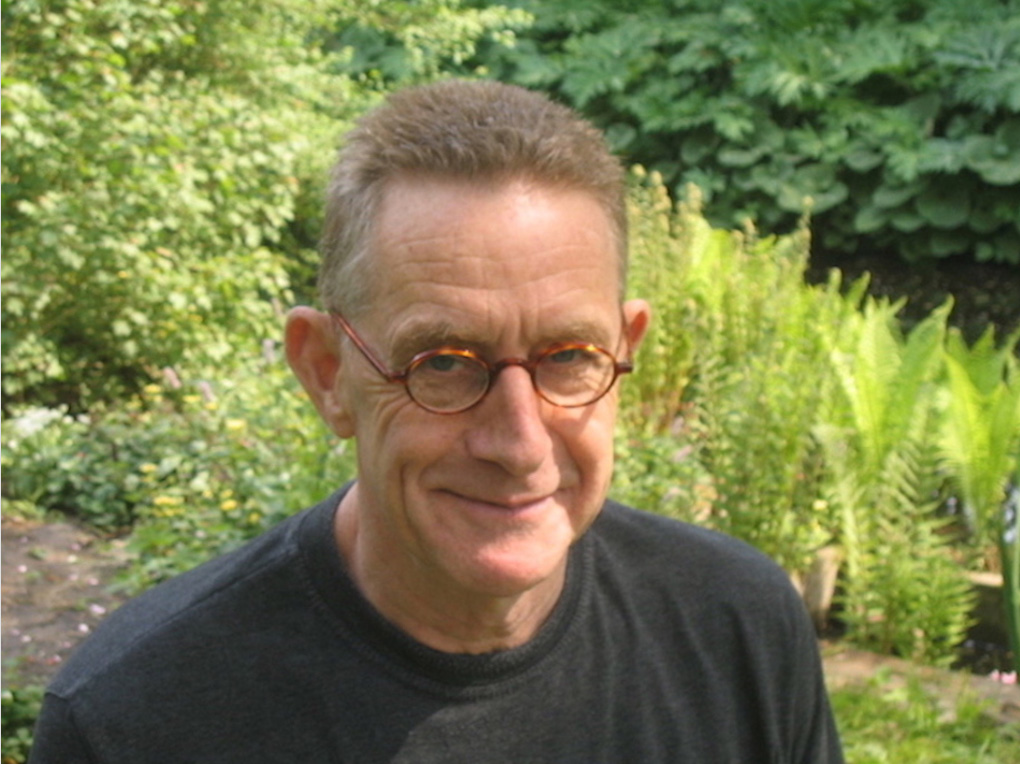 Please contact the gallery for a complete updated resume.
Ronald Noorman (1951-2018) Amsterdam. Excerpts from a conversation in 2017:
I recently asked Noorman what artists he looks to for inspiration.
Ronald Noorman: There is a wide range of artists, which I have put into my "COLLECTION IMAGINAIRE": Dürer, Da Vinci, Hercules Seghers, Rembrandt, Jan Van Goyen, Willem Pietersz. Buytewech, Carl Fredrik Hill, Forrest Bess, Richard Tuttle, Acharya Vyakull, Suzan Frecon, Raoul De Keyser, Louise Bourgeois, Agnes Martin, Lucassen, Jan Roeland, James Castle, Bill Traylor… and there is my addiction to Tribal art from PNGuinea, Indonesia, Solomon Islands…
Rebecca Kerlin: What specifically is it about these artists that you find compelling?
RN: My interest in the mentioned artists is mainly because of their solitary working attitude - their self-will. I also like to think they mix a certain poetic feeling and a strong need to create their work. I feel very much the same. Art without a certain necessity is to me, most of the time, of less interest.
RK: Can you briefly describe your process?
RN: When I am starting to make a drawing, I am blanco, empty-headed (I believe).
There is no concept, and I am eager what will happen when I draw the first line. When the drawing starts to talk back to me, I am on the right track.
If there appears a certain routine, I must be a severe teacher and correct myself: "Try to break the routine and make the drawing vivid and sensitive again. Surprise yourself."
Noorman's drawings are included in numerous public collections including:
Prentenkabinet van het Rijksmuseum, Amsterdam, Netherlands
Teylers Museum, Haarlem, Netherlands
Stedelijk Museum , Amsterdam, Netherlands
Staatliche Grafische Sammlung, Munich, Germany
Frans Hals Museum, Haarlem, Netherlands
Chabot Museum Rotterdam, Netherlands
Museum Folkwang, Essen, Germany
KunstMuseum Bonn, Bonn, Germany
Recent museum exhibitions include:
Main d'oeuvre, 20 Years Ergo Pers Part 2, Gemeente Museum, The Hague, Netherlands, Main d'oeuvre, 20 Years Ergo Pers Part 1, Roger Raveel Museum, Machelen-Zulte, Belgium, Schitterend Isolement, Drawing Center, Diepenheim, Netherlands, Inspiratie, Kunst & Natuur, Museum Kranenburgh, Bergen, Netherlands, Solace, De Pont Museum, Tilburg, Netherlands.