This artist has no images.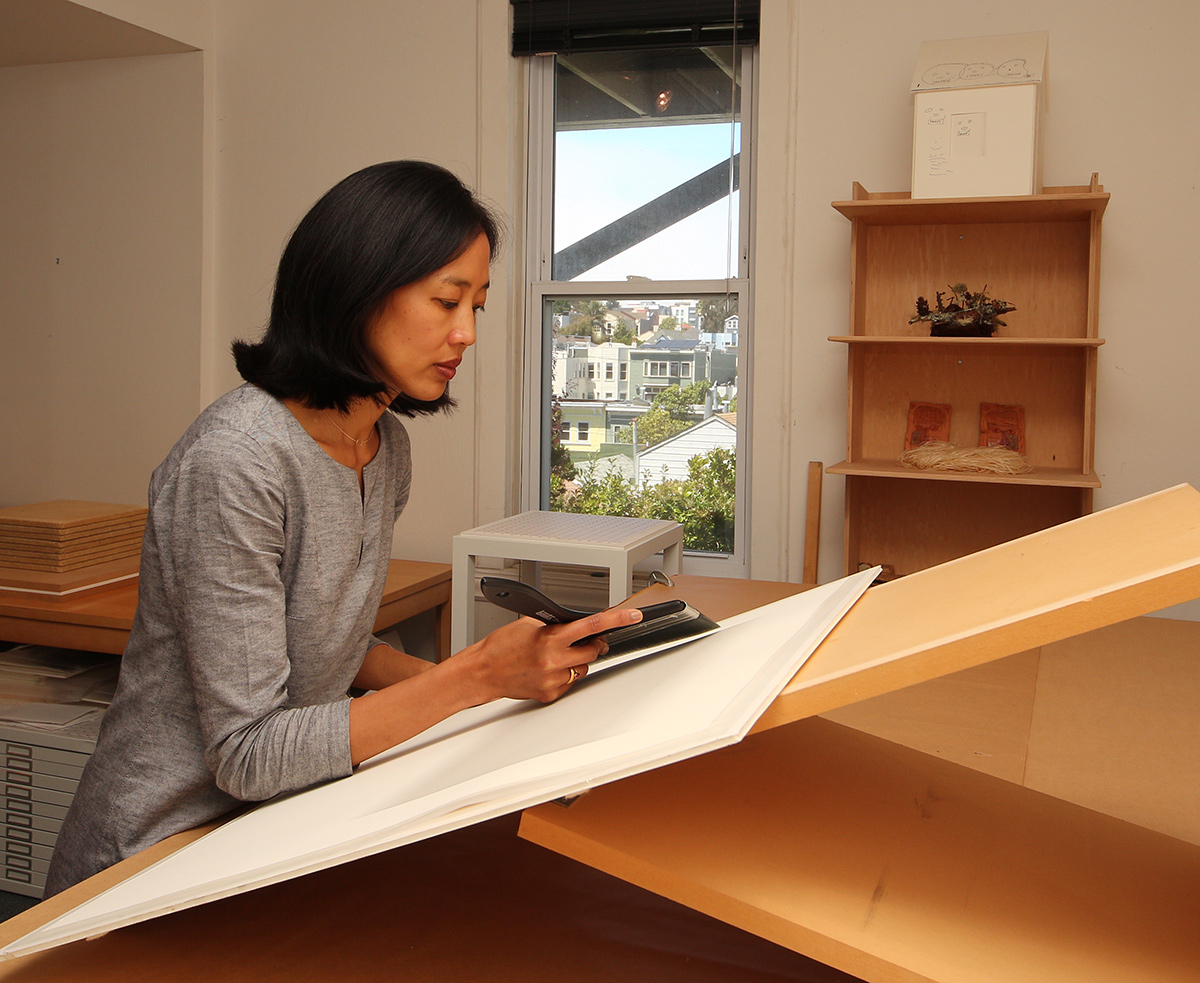 Please contact the gallery for a complete updated resume.
Nicole Phungrasamee Fein
Nicole Phungrasamee Fein is known for her watercolor drawings created one line at a time. From the slow accumulation of lines emerges a field. Lines are densely layered, resulting in atmospheric fields with an ambiguous sense of depth. The discipline of her practice makes for an experience both tense and tranquil.
In her newest drawings, Fein works with hand made watercolor. In collaboration with Magnolia Editions (Oakland, CA) this new body of works on paper explores the challenge of finding a balance between control and letting go.
Fein's drawings are included in numerous public and private collections including The Menil Collection, Houston, TX, Whitney Museum of American Art, NY, The Museum of Fine Arts, Houston, TX, The Legion of Honor, San Francisco, CA, Fogg Art Museum, Harvard University, Cambridge, MA, UCLA Hammer Museum, Los Angeles, CA, Berkeley Art Museum, Berkeley, CA, and Mills College Art Museum, Oakland, CA.
Nicole Phungrasamee Fein lives and works in San Francisco, CA. She has had three solo shows at Gallery Joe, 2006, 2009, and 2012.