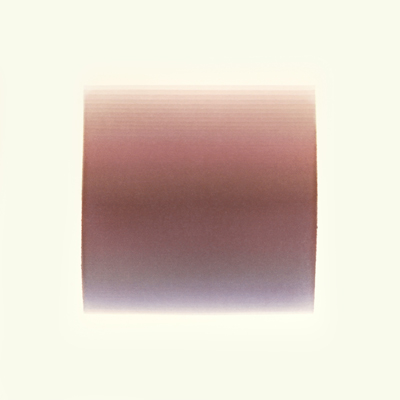 October 05 - November 10, 2012
where
FOR IMMEDIATE RELEASE
September 21, 2012
NICOLE PHUNGRASAMEE FEIN where AT GALLERY JOE
Philadelphia, PA – It is with great pleasure that Gallery Joe announces where, a solo show of works by Nicole Phungrasamee Fein. Where opens in the Front Gallery on Friday, October 5 and runs through November 10, 2012. The opening reception will take place on First Friday, October 5 from 6 – 8 pm.
In Fein's third solo exhibition at Gallery Joe, she shows her signature watercolor drawings, each piece a square within a square, 12 x 12 or 14 x 14 inches. After several years of working exclusively in a monochromatic palate, Fein returns to the full spectrum of color in these new drawings. Vibrant reds, oranges and blues permeate this exhibition. Using the most basic of marks, she focuses on making one line at a time. From the slow accumulation of lines emerges a field. In her new work, wide lines are densely layered, resulting in atmospheric fields with an ambiguous sense of depth. The discipline of her practice makes for an experience both tense and tranquil.
Fein's recent exhibitions include Notations: Contemporary Drawing As Idea and Process, Kemper Art Museum, Washington University, St. Louis, MO and Contemporary Watercolor, curated by Veronica Roberts, Morgan Lehman Gallery, New York. Fein's drawings are included in numerous public and private collections including; The Menil Collection, Houston, TX, Whitney Museum of American Art, NY, The Museum of Fine Arts, Houston, TX, The Legion of Honor, San Francisco, CA, Fogg Art Museum, Harvard University, Cambridge, MA, UCLA Hammer Museum, Los Angeles, CA, Berkeley Art Museum, Berkeley, CA, Mills College Art Museum, Oakland, CA, among others. Nicole Phungrasamee Fein lives and works in San Francisco.
where opens on Friday, October 5 and runs through Saturday, November 10, 2012. The artist will be present at the opening reception. Regular gallery hours are Wednesday through Saturday 12 - 5:30, other days by appointment. For additional information 215.592.7752 mail@galleryjoe.com or www.galleryjoe.com
where
05 Oct - 10 Nov 2012