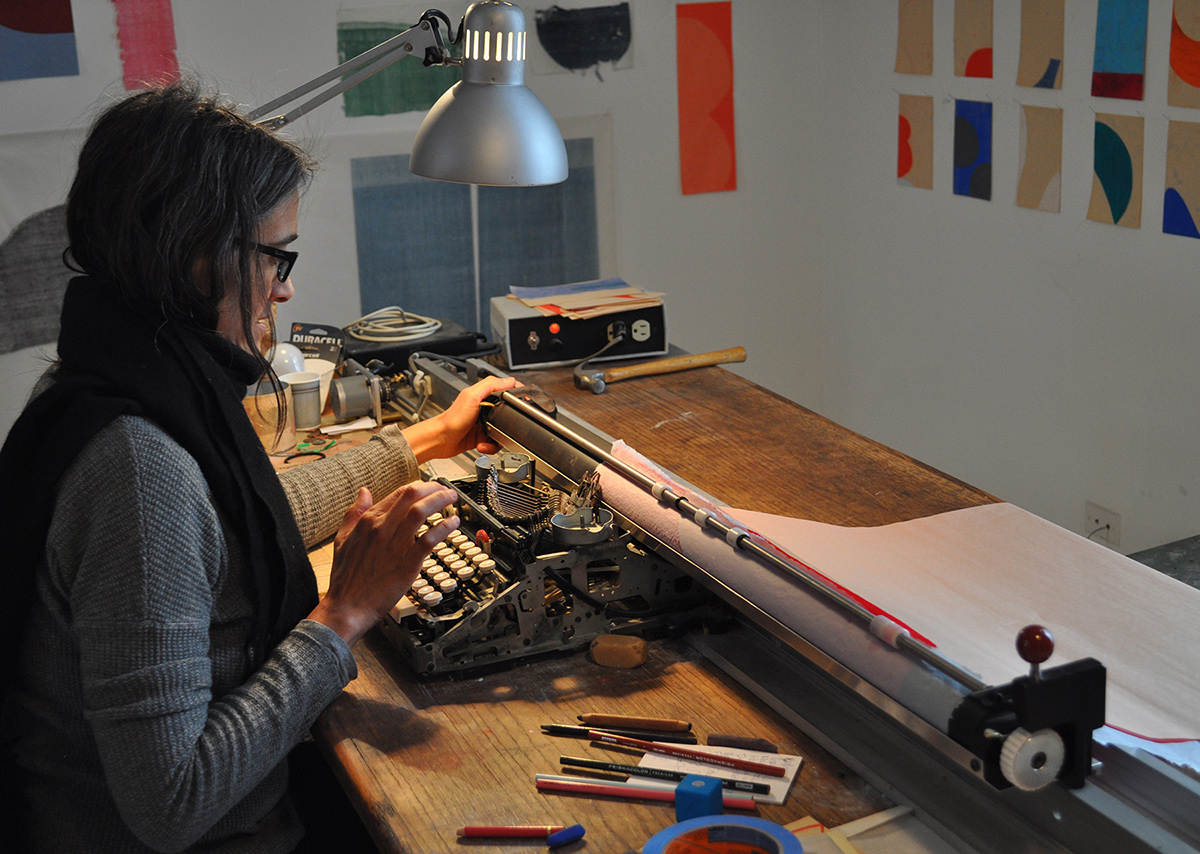 Please contact the gallery for a complete updated resume.
ALLYSON STRAFELLA
Allyson Strafella has been working with a typewriter, making drawings for over 19 years. The results of this work are drawings of extreme delicacy. Often typed directly on handmade papers, Strafella seems to push the paper to the absolute limit of its ability to capture the stroke of the typewriter. These fragile images sometimes seem to hang at the very edge of existence.
Recent exhibitions include Helen Mirra, Allyson Strafella, Galerie Nordenhake and Meyer Riegger, Berlin, Germany, studyline. at Gallery Joe, Philadelphia, PA, Worksight at Von Lintel Gallery, New York. Art = Text = Art, The Hafnarfjörður Center of Culture and Fine Art, Hafnarfjörður, Icelandf and University of Richmond Museums, Richmond, VA, and Notations: Contemporary Drawing as Idea and Process, Mildred Lane Kemper Art Museum, Washington University, St. Louis, MO.
Strafella is the recipient of a John Simon Guggenheim Memorial Foundation Fellowship. She has attended residency programs at the Dieu Donne Papermill, New York, NY, Yaddo, Saratoga Springs, NY and MacDowell Colony, Peterborough, NH. Her drawings are included in the collections of The Metropolitan Museum of Art, The Museum of Modern Art, NY, The Hammer Museum, Los Angeles, and The Fogg Art Museum, Harvard University, Cambridge, MA among others. Allyson Strafella lives and works in Hudson, NY.