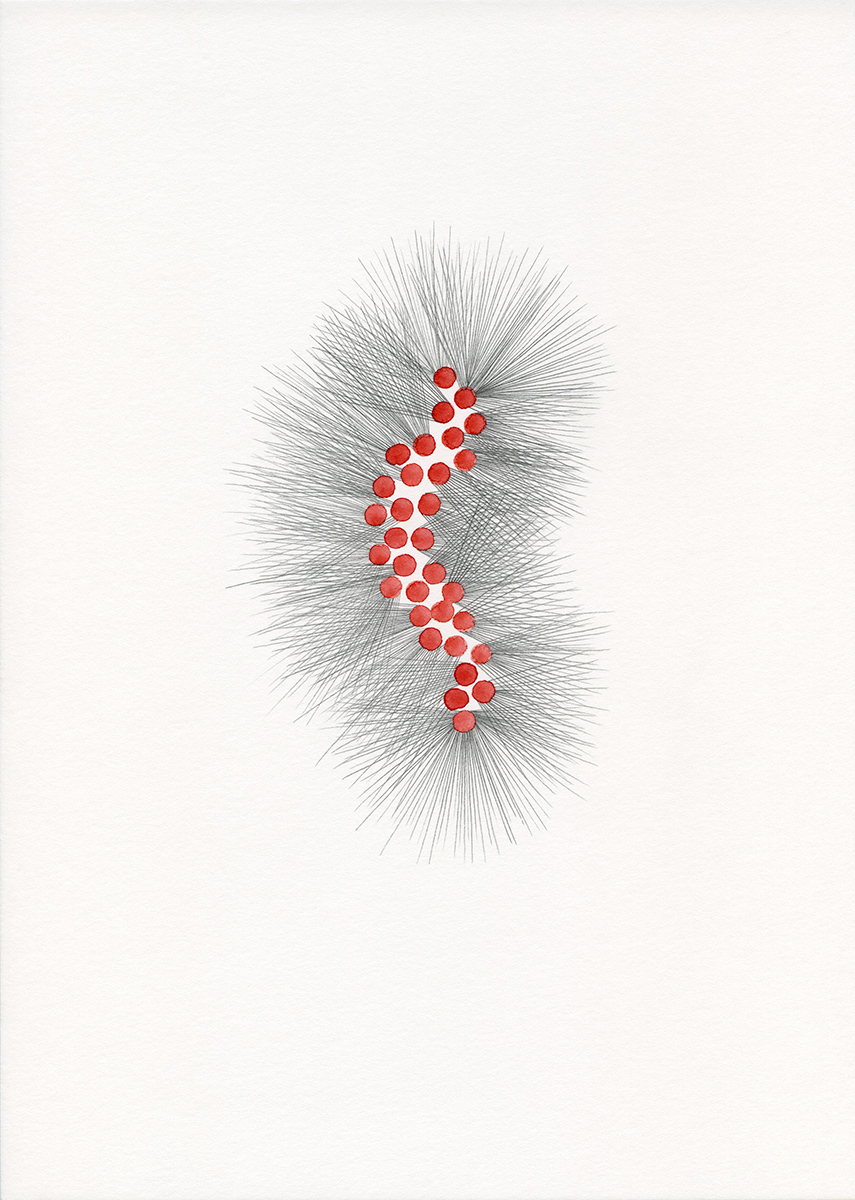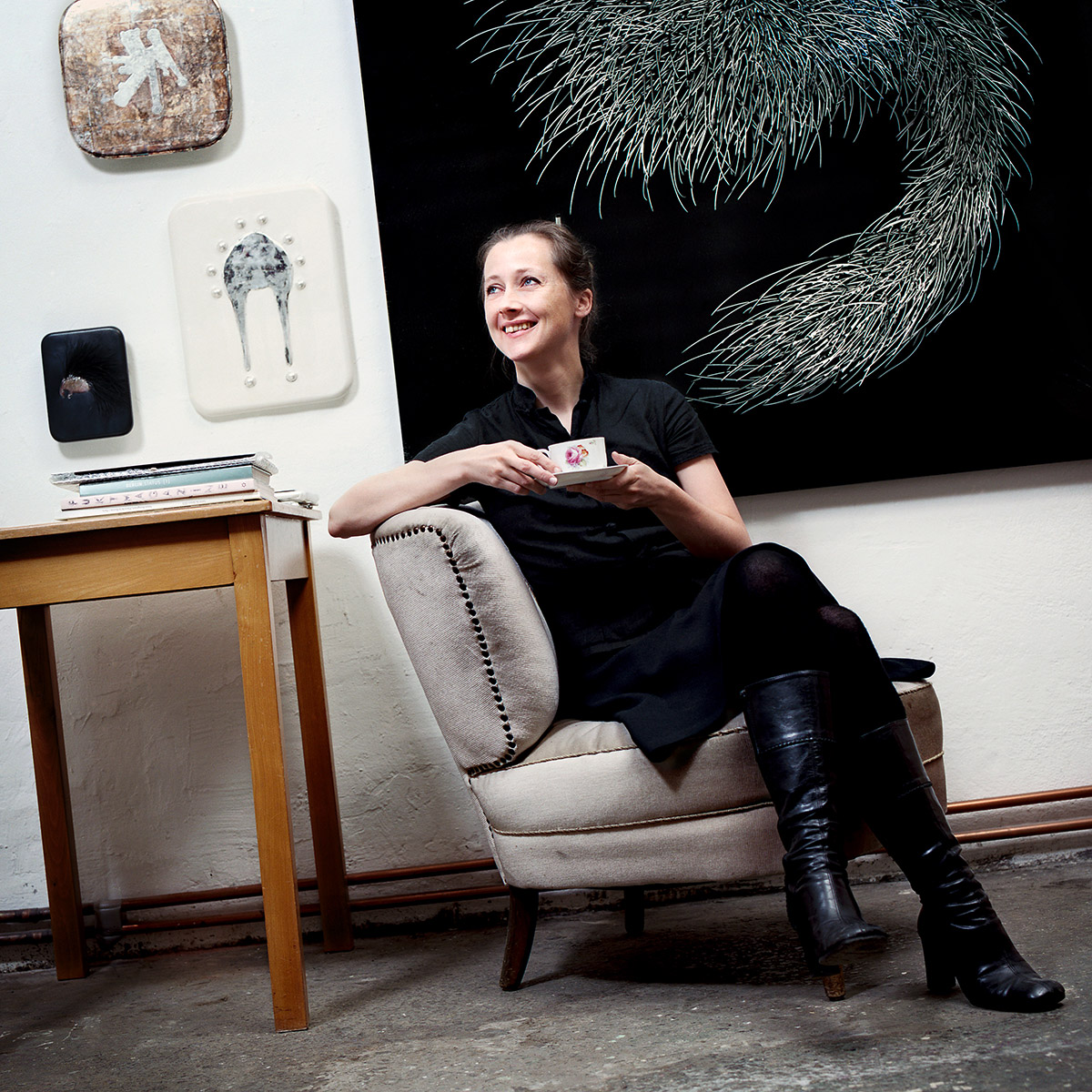 Please contact the gallery for a complete updated resume.
ASTRID KÖPPE
Astrid Köppe was born in Köthen/Anhalt, Germany in 1974. She currently lives and works in Berlin. Köppe studied at Braunschweig University of Art, Brunswick, Germany where she was awarded her Masters degree in 1999. For three consecutive years (2010-12) Köppe attended a residency at Lost Generation Art Space / Goethe-Institut, Kuala Lumpur, Malaysia. Since that time she has returned repeatedly to Malaysia where she finds inspiration in the natural landscape, culture, and rich artistic community.
Since 2003 Astrid Köppe has been making drawings exactly the same size, 30 x 21 cm (~8 1/2 x 11 inches) in portrait format. "…My drawings are based on things that I have seen. I do not invent forms, but sometimes reduce or exaggerate certain aspects of the objects that I draw. By doing this, the drawings invite multiple interpretations. In the finished works, motifs are rarely resolved entirely; rather, they recall something familiar that can scarcely be summed up in words. The drawings I find most satisfying present objects that are settled and unsettled at the same time. The balance between certainty and uncertainty interests me. In order to retain their ambivalence, my works are untitled. " - Astrid Köppe 2016
Köppe's work is exhibited widely in Europe and Asia, most recently in Drawing Rooms: Trends in Contemporary Graphic Arts (Part I) at Hamburger Kunsthalle, Hamburg, Germany, Extending Ideas, Muzium & Galeri Tuanku Fauziah, USM, Penang, Malaysia and Feeka, Kula Lumpur, Malaysia.
Köppe's drawings are included in the public collections in Germany of Akademie der Künste, Berlin, Berlinische Galerie, Berlin, Museum Biedermann, Donaueschingen, Kupferstichkabinett, Kunsthalle Hamburg. In South Korea, her work is in the collection of Young Eun Museum of Contemporary Art, Gwangju-si.
Gallery Joe is Astrid Köppe's sole representation in the US.