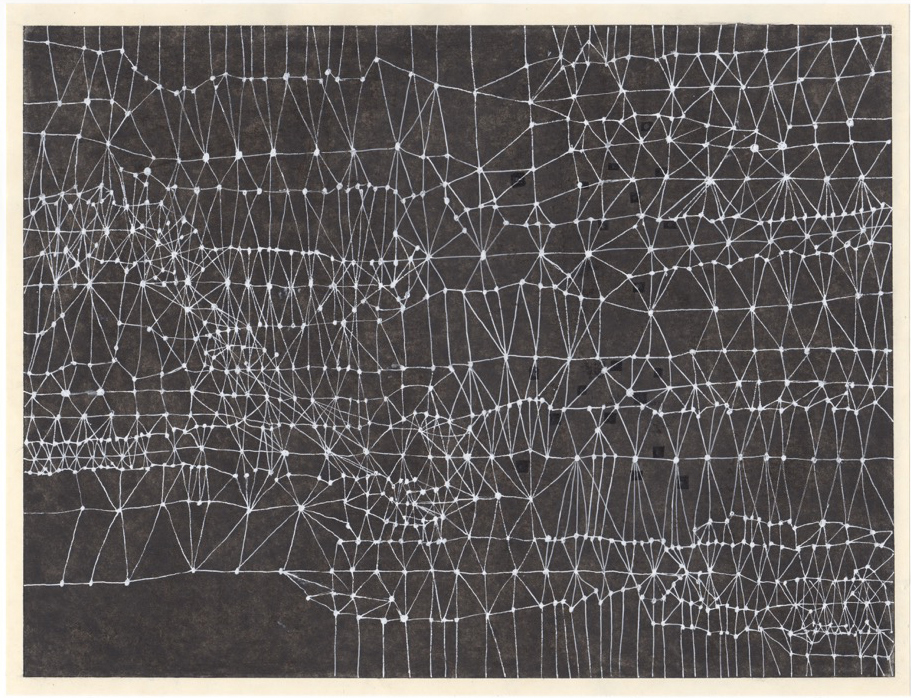 Please contact the gallery for a complete updated resume.
Victoria Burge is a visual artist working across several disciplines, with a background in drawing and printmaking. Her imagery is built using systems of mapping to generate abstracted cartographies of imagined terrains.
Burge's prints are in the permanent collections of the Philadelphia Museum of Art, the Metropolitan Museum of Art, the Smithsonian American Art Museum, the British Museum, and the Hunterian Museum, Glasgow. She has been awarded grants in support of her work from the Independence Foundation in Philadelphia and the Pollock-Krasner Foundation in New York. She is the recipient of 2018 Fellowships at the Ballinglen Arts Foundation in Ballycastle, Ireland and the MacDowell Colony in Peterborough, New Hampshire.