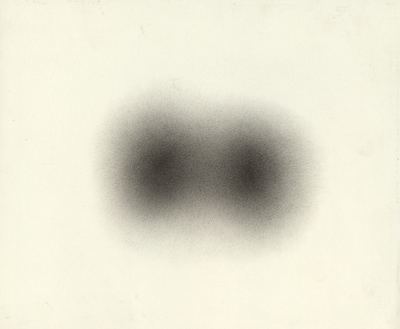 January 15 - February 19, 2011
German Marks
FOR IMMEDIATELY RELEASE
January 4, 2011
GERMAN MARKS AT GALLERY JOE
Philadelphia, PA – Gallery Joe announces German Marks, an exhibition of drawings opening Saturday, January 15 and continuing through February 19, 2011.
Over the past several years a good bit of attention has been paid to the emergence of drawing as an independent art form in Germany. The proliferation of artists committing themselves to the field of drawing testifies to the changes that are taking place and the conscious shift from viewing drawing as preliminary or auxiliary to a form of expression ingrained in the whole of art. With this in mind Gallery Joe is pleased to present two exhibitions of drawings by artists working in Germany today. In the Front Gallery, German Marks with German Stegmaier, Lucie Beppler, Ellen Keusen, and Isabel Albrecht. In the Vault Gallery, "drawings" an intimate solo show by Sebastian Rug.
German Stegmaier's small graphite drawings, each work composed, put aside, partially erased, and reworked develop over several years. Dates, such as 97/00/06/09 provide insight into his process. Karl Bohrmann wrote that Stegmaier is "A cautious ponderer, torn between, not-enough and too-much-already. Yet, his waverings are definite and determined, as if he were seeking openness in closure, and wholeness in that which is missing and incomplete."(1998). Stegmaier lives and works in Munich. His drawings are included in numerous collections including the Stedelijk Museum, Amsterdam, Kunstmuseum, Bonn, and Pinakothek der Moderne, München.
On first glance Ellen Keusen's drawings seem to be wildly dissimilar, ranging from loose figurative line drawings to highly refined abstract work. Yet, her fascination with the relationship of all things about the drawing; form, line, texture, color and the placement on the physical sheet define her work. Each drawing captures a moment in time. Always in process - it has been said that her drawings are never finished but remain open ended, seeming to say, what's next? Keusen's drawings are in the collections of Museum Ludwig, Cologne, Museum Kolumba, Cologne, and the Yale University Art Gallery, New Haven. Keusen lives and works in Cologne.
Lucie Beppler's etched lines cut directly into the surface of her drawings. Using pencils or ball-point pens, paint brushes, scrapers, etching and woodcarving tools Beppler works on cardboard or photographic paper. Layer by layer, building up and cutting through the surfaces she creates her drawings. Though sometimes generated with almost violent strokes, these drawings are remarkable in their delicacy and elegance. Beppler's drawings are in the collections of the Museum für Moderne Kunst, Frankfurt, Hamburger Kunsthalle, Hamburg among others. Beppler lives and works Frankfurt.
Isabel Albrecht will show a brand new series of graphite drawings. Several of the works are diptychs that incorporate a system. From the beginning Albrect has had an affinity with Constructivism and the German Bauhaus. Early on she recognized that a strategy gave her freedom from habitual ways of working and delivered unexpected visual results. Albrecht received her Master of Arts from the Royal Academy of Art in London. She lives and works in Frankfurt.
German Marks opens Saturday, January 15 and runs through Saturday, February 19, 2011. There will be a reception on Saturday, January 15 from 3:30 – 5:30. Regular gallery hours are Wednesday through Saturday 12 - 5:30, other days by appointment. For additional information 215.592.7752 or email mail@galleryjoe.com. Also visit the website at www.galleryjoe.com
German Marks
Lucie Beppler
Ellen Keusen
Isabel Albrecht
German Stegmaier
15 Jan - 19 Feb 2011