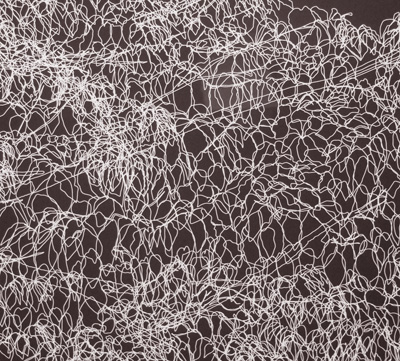 March 13 - April 24, 2010
appropriate manipulate duplicate
FOR IMMEDIATE RELEASE
March 8, 2010
appropriate manipulate duplicate at Gallery Joe
Philadelphia, PA – Gallery Joe is pleased to announce the opening of appropriate manipulate duplicate in the Front Gallery Saturday, March 13 and running through April 24, 2010.
Departing from our regular program, appropriate manipulate duplicate is one in series of 4 exhibitions at Gallery Joe curated to run concurrently with Philagrafika 2010 (philagrafika2010.org) a citywide event celebrating print-making. appropriate manipulate duplicate runs in tandem with Big Ditty, a solo show by Shelley Spector in the Vault Gallery.
More and more frequently we see artists incorporating the computer in the development of their artwork. Whether gathering data from the internet or writing complex software, they are experimenting and mastering this versatile tool. Gallery Joe has invited 5 artists who use digital technology in the development of their artwork to participate in appropriate manipulate duplicate: William Betts, Gil Kerlin, Ati Maier, Andrew Millner, and Eva Wylie.
Betts gathers source material from surveillance cameras, then, using an automated system he developed he recreates thousands of pixels to replicate the images on mirrors. Kerlin uses targeted searches on Google to mine hundreds of digital images that he then culls, re-sizes, and organizes to create a kind of visual compendium. Maier digitally animates her drawings incorporating a sound track of her own music. Millner draws images of plants and trees with a stylus and graphics tablet, using digital images shot from different perspectives as reference material. Wylie explores the nature of the connectivity of the Web, developing imagery which she then silk screens directly on a wall in the gallery.
On Saturday March 13, 5 – 7:00 pm there is an opening reception for the artists. Regular gallery hours are Wednesday through Saturday 12 - 5:30, other days by appointment. For additional information 215.592.7752 mail@galleryjoe.com or www.galleryjoe.com .
appropriate manipulate duplicate
William Betts
Andrew Millner
Ati Maier
Eva Wylie
13 Mar - 24 Apr 2010