Sharka Hyland acquisition and exhibition at the Weatherspoon Museum of Art
posted: 2/16/19
Sharka Hyland's drawing Thomas Wolfe, Of Time and the River (ch. IV) has been acquired by the Weatherspoon Museum of Art's Dillard Collection of Art on Paper. Hyland's drawing is currently on view in Art on Paper 2019: The 45th Exhibition, at the Weatherspoon Museum of Art through May 9, 2019.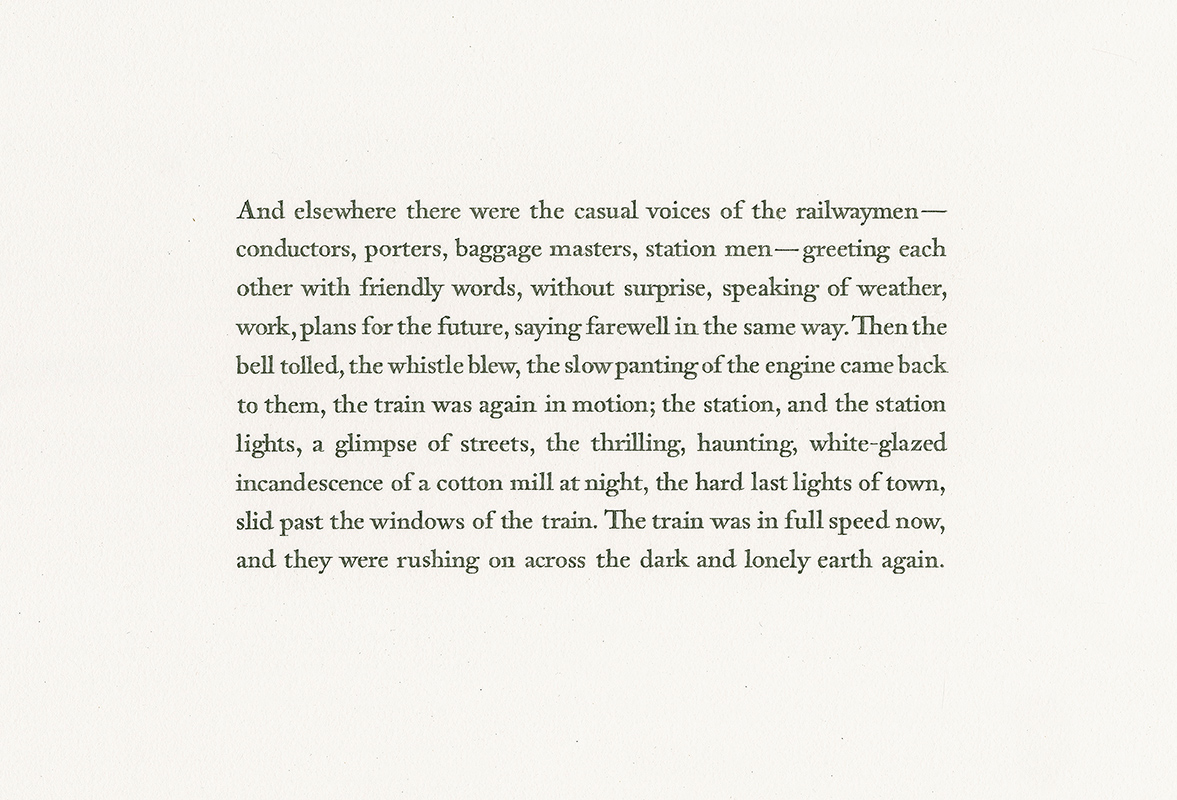 Christine Hiebert at the Morgan Library & Museum
posted: 2/3/19
Contemporary approaches to drawing are often experimental and expansive. By absorbing and building upon the legacy of avant-garde experimentation in the first half of the twentieth century, artists from the 1950s to the present have pushed beyond the boundaries of traditional draftsmanship through their use of chance, unconventional materials, and new technologies. By Any Means brings together about twenty innovative works from the Morgan's collection, including many recent acquisitions, by artists such as John Cage, Sol LeWitt, Vera Molnar, Robert Rauschenberg, Betye Saar, Gavin Turk, Jack Whitten and Christine Hiebert. Through May 12, 2019.